8 Benefits of Hiring the Best SEO Company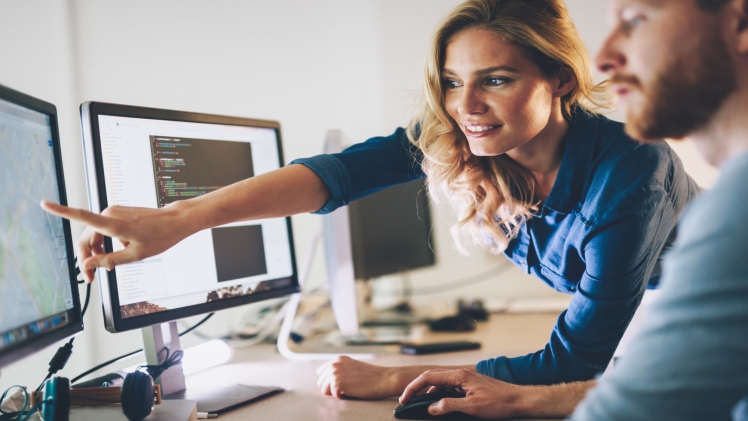 With everything going digital, it is just right to make a move and look for the best SEO company to assist you in growing your business further. What would you benefit from hiring one? Here are some benefits that will surely interest you in getting the best out there.
1. It Saves you Money
It takes a significant and ongoing investment to finance the salaries, software, and equipment needed to build a complete team of in-house SEO professionals. One of the benefits of hiring an SEO company is that they can offer their robust team and resources at a lower cost than it would require to maintain an in-house team. The service fees needed to pay an outside company can be a turn off for many businesses – but the importance of SEO for business growth and its unbeatable ROI make it impossible to ignore. Research from Statista for example claims that SEO is one of the single biggest ROI driving marketing strategies there is – with 32% of marketers worldwide saying it offers the highest ROI and 41% saying it offers even just a medium ROI. This means that one of the biggest benefits of hiring an SEO company is that any costs are offset by the valuable revenue it drives.
2. It Saves You Time
Time is a luxury that most business owners and managers don't have, especially for a strategy as time-intensive as SEO. SEO is a continuous process that requires many hours of research,
optimization, and upkeep. When you outsource SEO to a company, you get a team of professionals behind your brand, freeing you up to focus on other business tasks. This is one reason why hiring an SEO company is so tempting for many businesses, they specialize in completely managing your search marketing campaign practically 24/7.
3. You Get More Sales & Revenue
Did I mention more sales and revenue? Yes, you read it right! One of the biggest reasons for hiring an SEO company is that it can get you sales and drive revenue, a lot. SEO is too important to ignore. So important, that the benefits of hiring an SEO company also become too great to ignore for many businesses. The outsized significance of SEO as a foundation of business growth means it is not worth the risk of getting this channel wrong.
4. Business Even More
The ability for SEO to grow site traffic and drive sales is already well known and speaks for itself – but the often ignored side-benefit to hiring an SEO company is the extra stuff you get almost for free, data. Not just that, but professional insights on that data that you can use to grow every part of your business. Most brands already use statistical information to understand their customers and to expand their company. Chances are that most companies already use data analytics tools like Google Analytics to monitor their site traffic and KPIs. Why hire an SEO company for all this? They'll be able to digest the data you need to fine-tune your total online strategy, and they'll know exactly how to feedback that data into the SEO campaign they run for you.
5. Take Advantage of Industry Expertise
Agencies offer a collection of diverse experts, including SEO professionals, web developers and content writers who are equipped to handle specific situations. In an agency, every individual has a focus and excels in that area to deliver the best results to your company. Hiring an SEO company means you get insight from professionals that specialize in SEO, with years of experience, and that know better than you.
6. Better Efficiency
Agencies have a tightly knit team that can develop your SEO strategy and implement it simultaneously. SEO professionals, website technicians and content writers on staff, agencies have the team and resources at their disposal to make seamless changes. Since they are constantly working on your website, updates can be made much more quickly and any urgent changes can be made on the spot.
7. Stay On top of Trends
SEO is constantly changing. Strategies that worked last month may not be effective today, so one of the most important aspects of SEO is just staying on top of the trends and algorithm changes. SEO Agencies dedicate the time that a lot of companies don't have, to research and trend watching.
8. Safety for Your Business
SEO can be risky if you are not sure what you are doing, opening the doors for search penalties, spam, and hacking. One reason why hiring an SEO company makes sense is that SEO companies know what to look out for to avoid any negative repercussions and to keep your website including rankings safe. Going with an SEO company can be a great option for some companies, but it is important to remember that all companies are not created equally. If
you do decide that outsourcing to a company is the option for you, make sure to do your due diligence. You are making a big decision so be very careful.
These are just some of the benefits of hiring an SEO company – especially in the way that data-rich, agency level analysis can help you understand your whole digital marketing strategy. It is always more than just searching. We would like to get to know your company better so we can help you grow. We at Castle Jackson, are very dedicated in what we do. Set an appointment with the best SEO Company Collingwood
Author's Bio:  Gabby Chase, A freelance Writer in Melbourne Gabby has been a freelance writer for 6 years. She has been writing extensively for websites and for SEO campaigns to assist clients reach their desired communication goals.
She specialises in automotive websites as her father was a mechanic. She enjoys to learn new things everyday, and writing for Castle Jackson has helped her learn new things relating to all different kinds of sectors. If you want to see more of her blogs check https://castlejackson.com.au/blog/ .